Manage your fleet's needs anytime, anywhere with the all‑new

MyCNHiStore.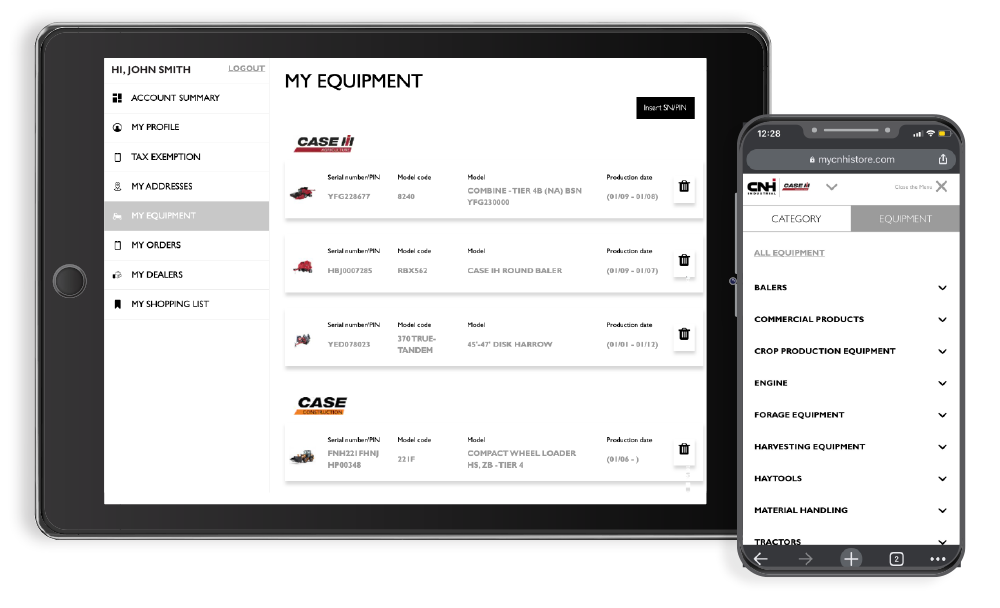 Updated with advanced features and fresh content, MyCNHiStore.com makes it easier than ever to find the parts you need, exactly when you need them – all from the convenience of your laptop or phone! From legacy machines to new equipment, MyCNHiStore.com helps keep your equipment running as efficiently as your operation.
WE MAKE ORDERING PARTS FAST
with convenient search options!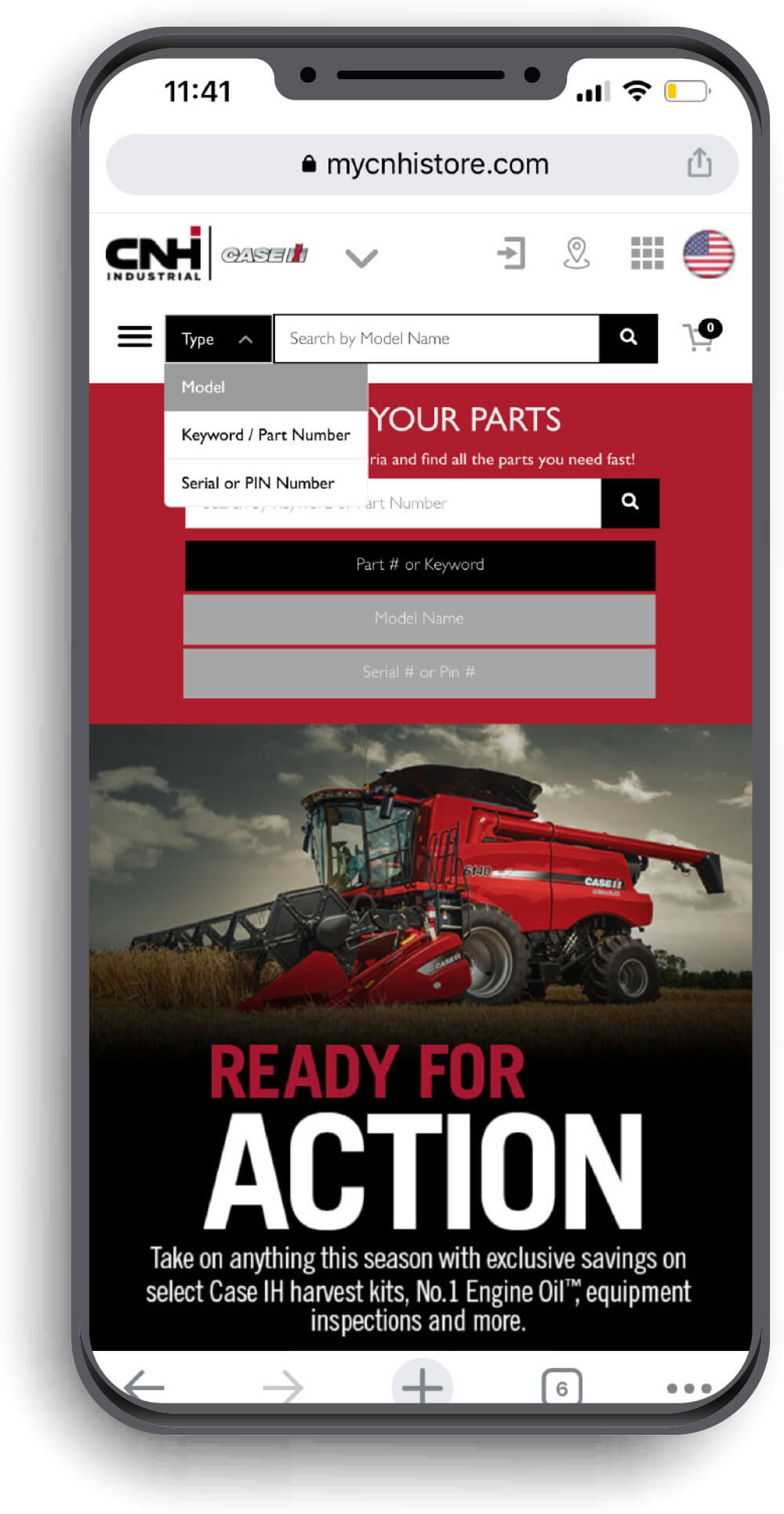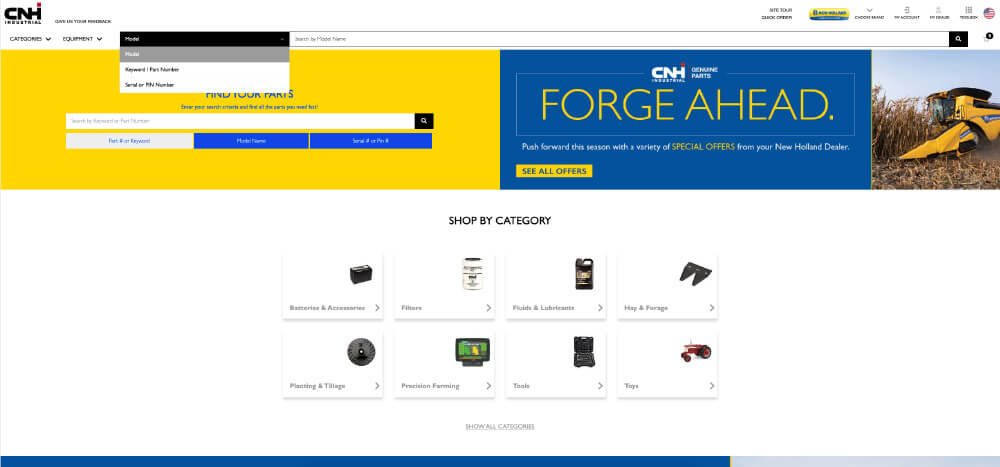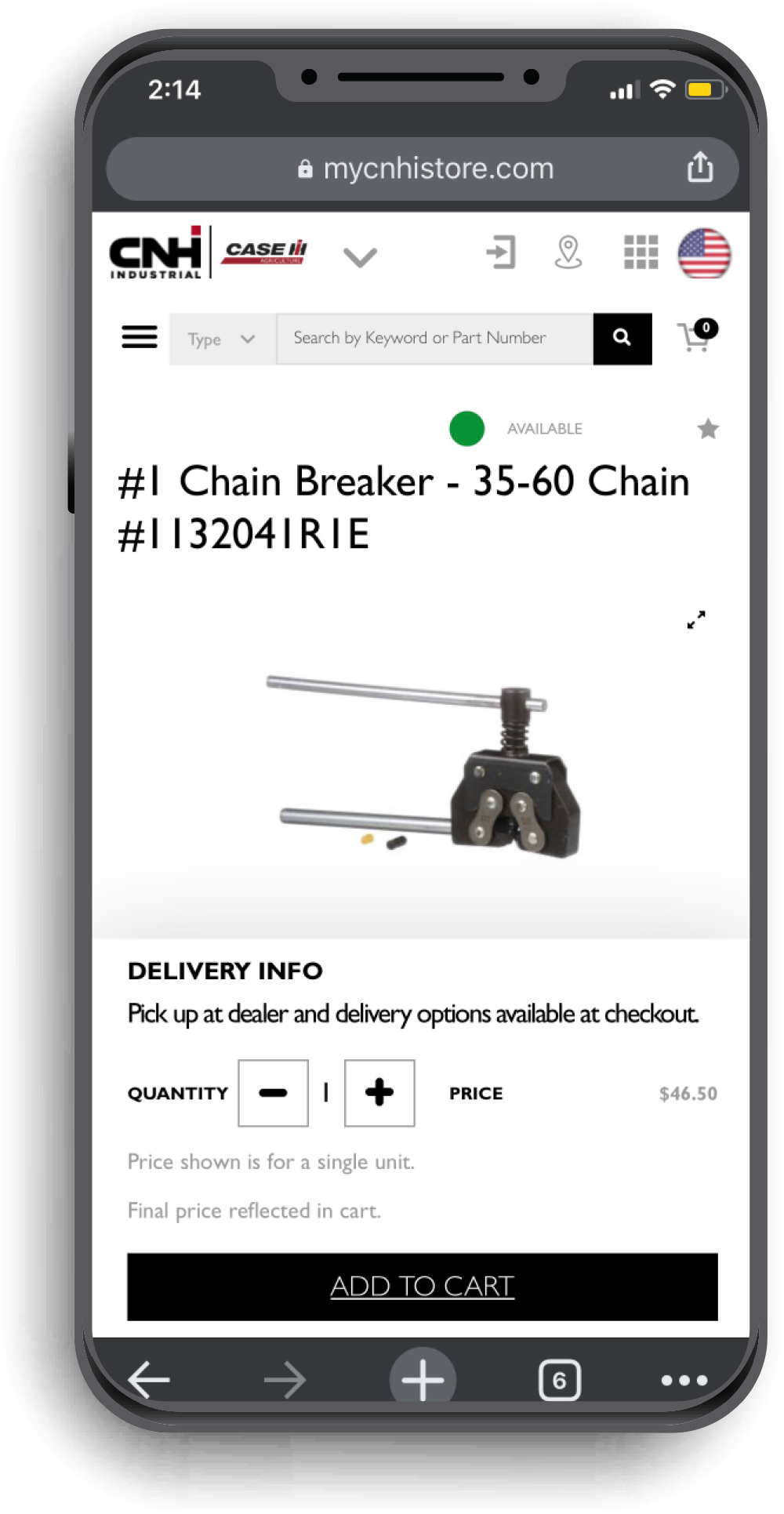 Search by Part/Pin or Serial Number
Have a specific part or serial number you can reference? Type it in the search bar and get immediate access to your part.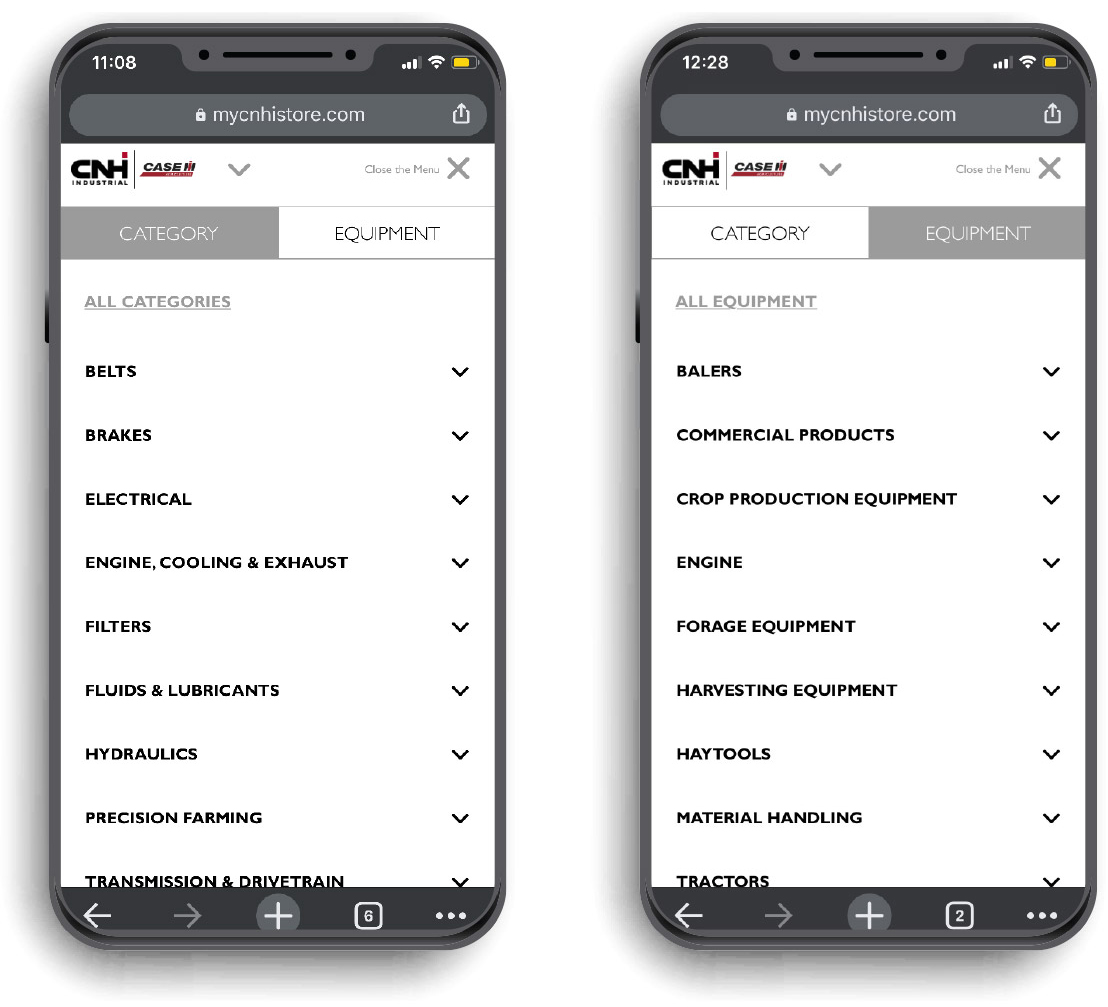 Search by Category or Equipment
Know the type of part you need, but don't have a specific part or serial number handy? Search by category or equipment type.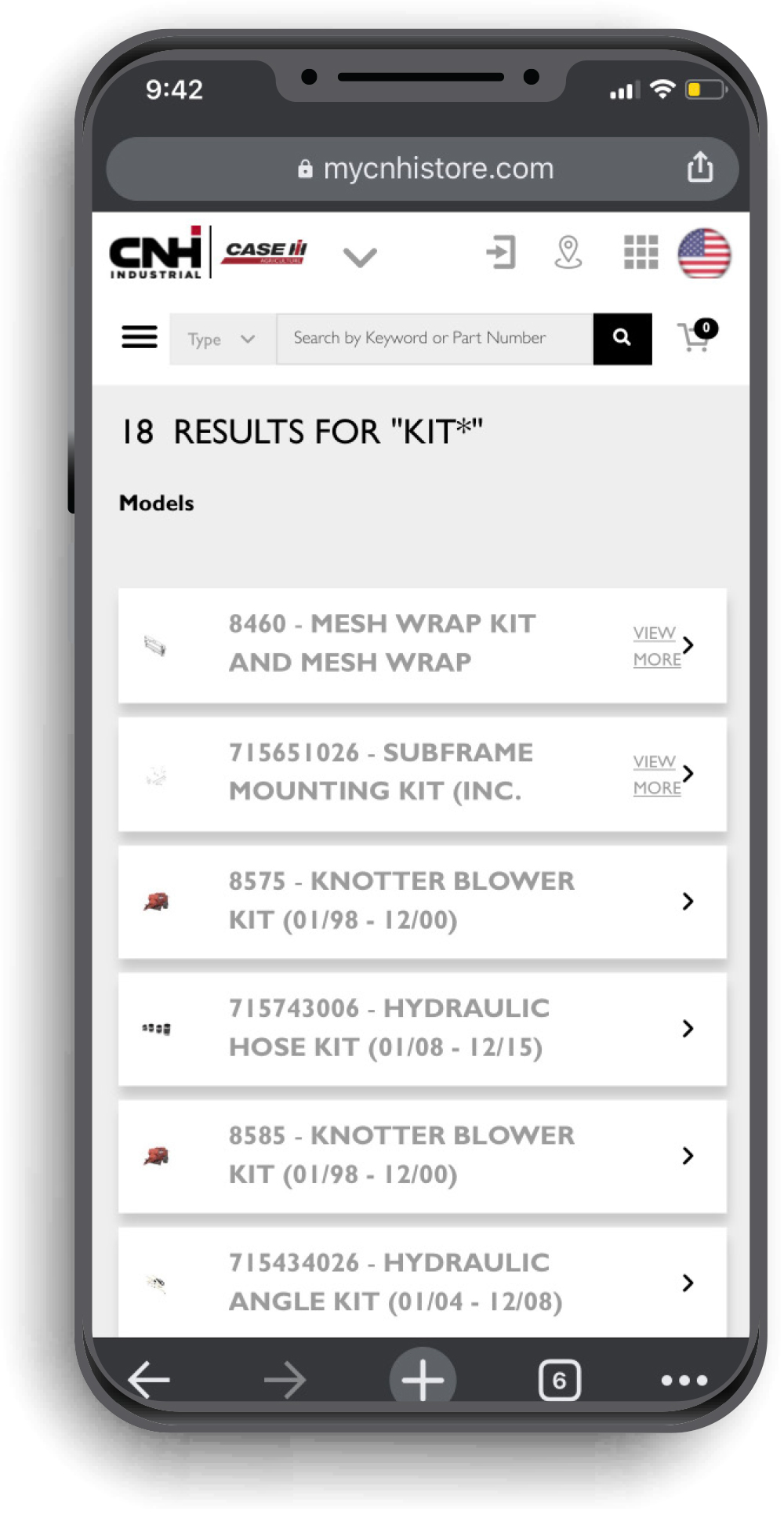 Search by Model
Prefer to search by the specific model of your equipment? Type your model name into the search bar and find parts, stocking lists, assembly diagrams, accessories and more!
BEST‑IN‑CLASS FEATURES ENABLE YOU TO MAINTAIN YOUR FLEET WITH EASE!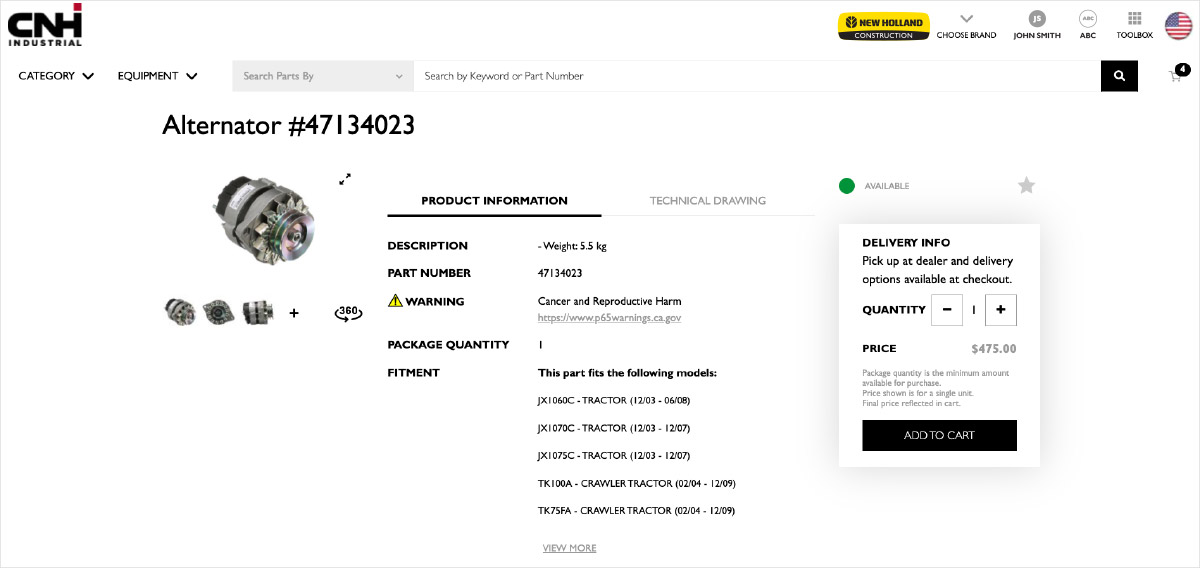 Easy to navigate, user‑friendly design helps you shop for parts fast.
Updated photos and 360‑degree images help you locate the correct part
Easier‑to‑read part names and more detailed parts descriptions
Fitment chart indicates all equipment models the part will fit
Immediate access to part availability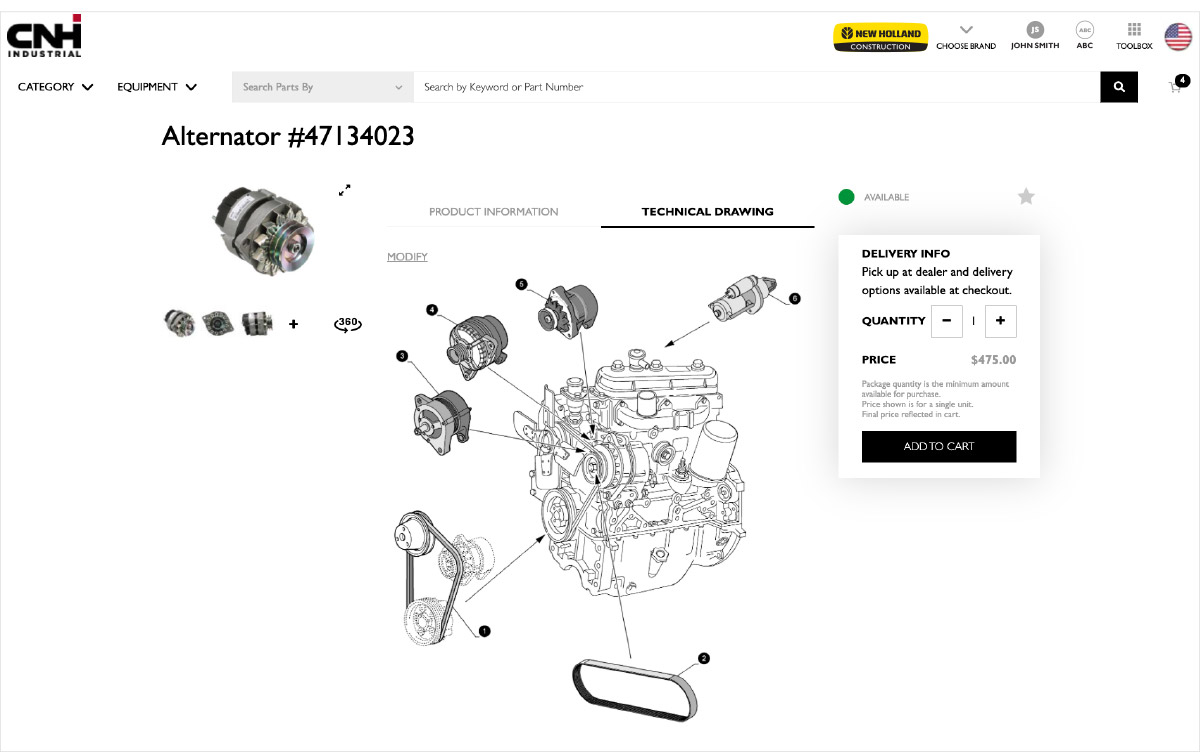 Detailed technical drawings make it easy to source the right part.
Select by Model, Functional Group or Assembly 360‑degree images help you view the part from multiple angles
Numbered parts and exploded views provide reliable assembly direction
Choose close‑up view to better reveal part details
WE'VE MADE ONLINE SHOPPING EASIER, FASTER, BETTER!
Creating an account is fast and easy. Click here to get started and unlock all MyCNHiStore features.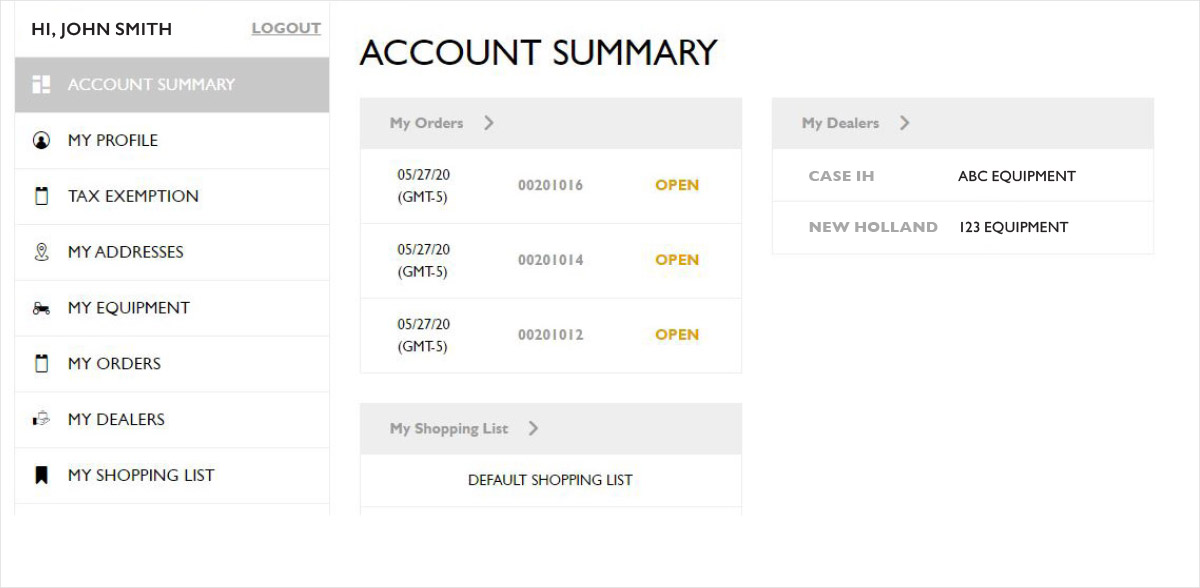 Account Summary
Provides a quick, easy‑to‑read summary of current orders and past ordering history
View your shopping list and keep track of all the parts you need
Access your dealer network and find complete contact information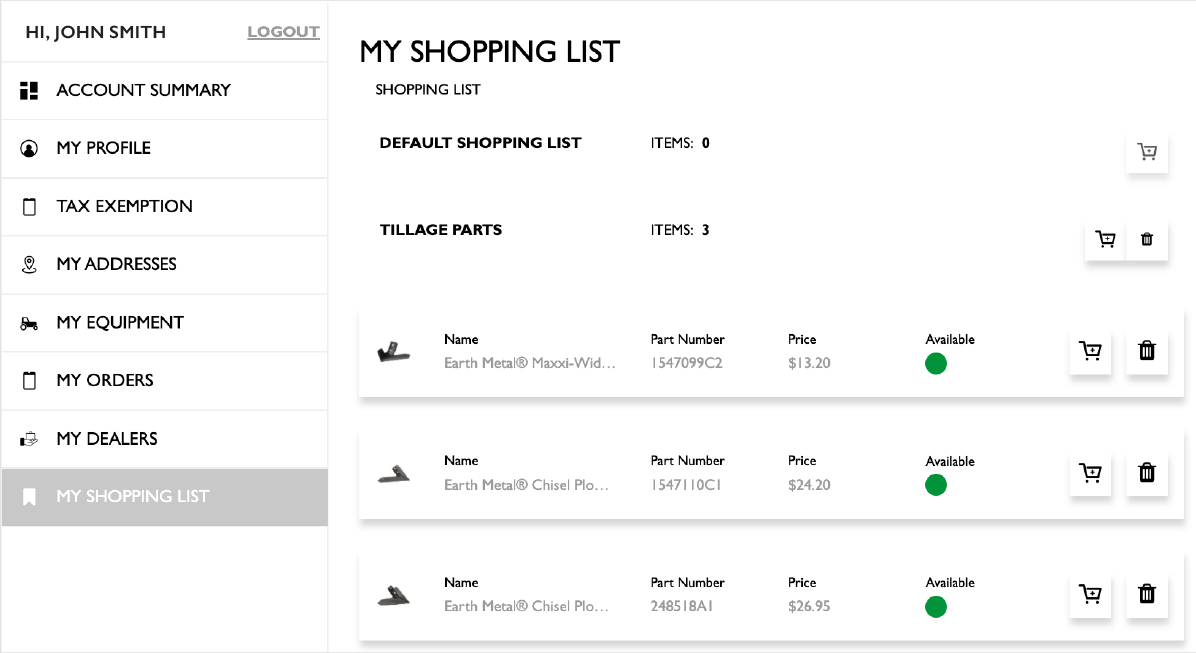 My Shopping List
Create a shopping list and manage all the parts you need
Breaks items down by name, part number and price
Get immediate access to part availability
Create multiple shopping lists and manage all the parts you need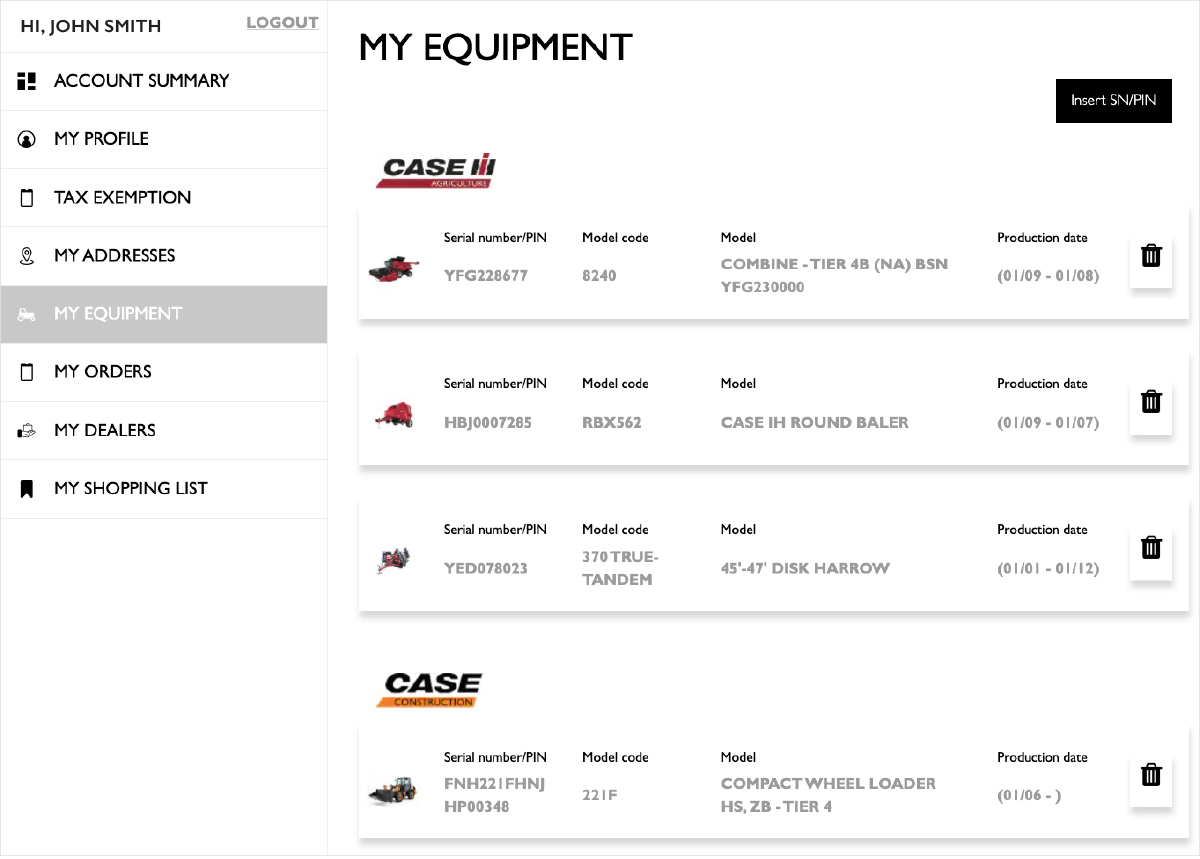 My Equipment
Complete summary of all the equipment you own
Lists equipment by serial number/PIN, model code, model and production date
Integrates all the brands that you own in one convenient place
Registered users who add equipment to their account can search by the models they have saved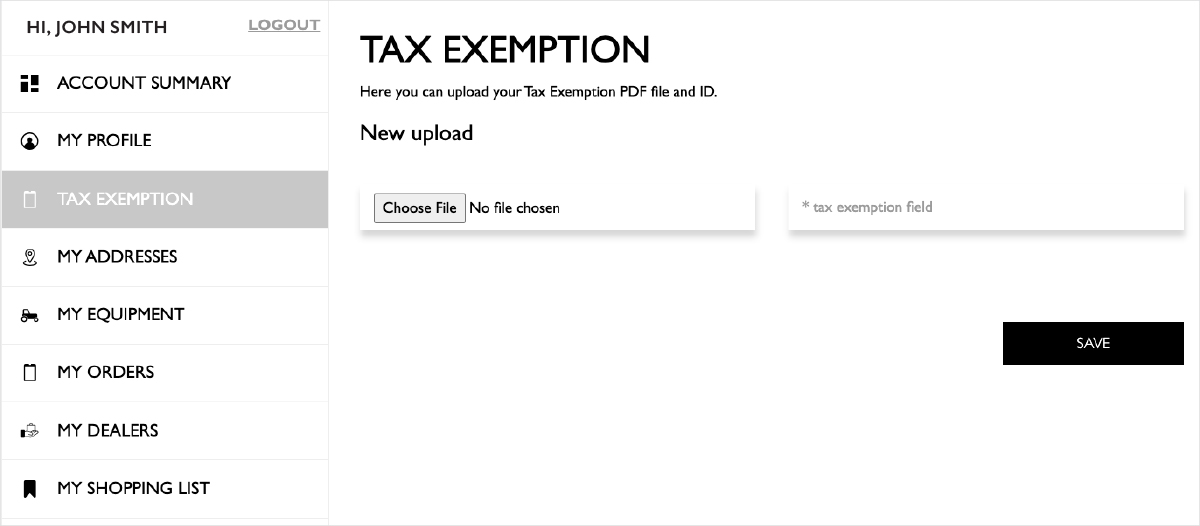 Tax Exemption
We make it easy for you to manage your commercial farming tax exemptions
Effortlessly upload your Tax Exemption PDF file and ID
Ensure that you'll maximize your tax savings
CHECK IN AND CHECK OUT IN RECORD TIME.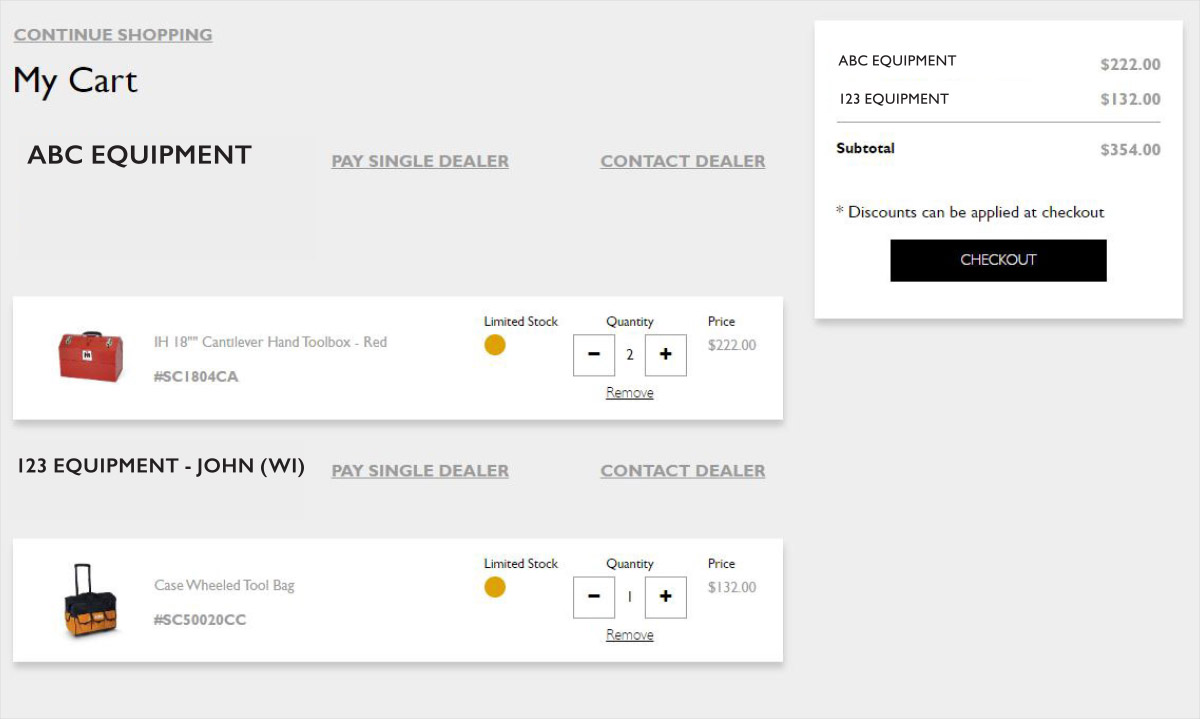 We wanted to make the checkout process as effortless as sourcing your parts. That's why we offer three convenient ways to purchase:
Pay on account
Pay with a CNH Industrial Capital Productivity Plus Card
Use a public label credit card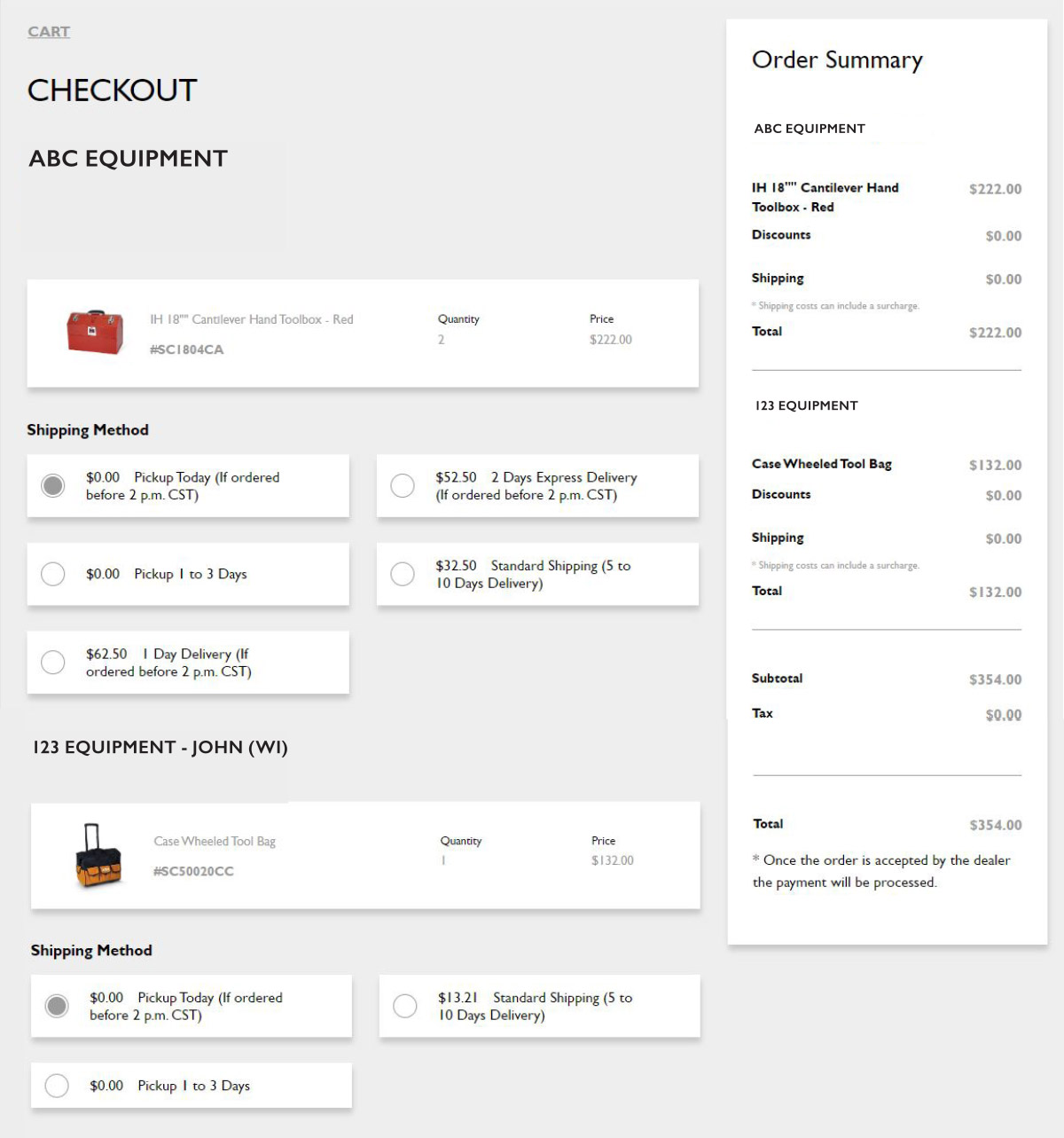 Single-cart checkout makes multi-dealer orders a breeze.
Ordering parts for a Case IH tractor and a New Holland skid steer? No worries! Our single-cart checkout process accommodates multi-dealer orders!
Purchase from multiple brands and dealers all in one seamless, single-cart checkout transaction
Save your contact information for even faster checkouts down the road