THERE'S A REASON WHY WE NAMED IT NO.1 ENGINE OIL
No.1 Engine Oil™ is the only engine oil engineered and tested for Case IH equipment and the heavy-duty demands of your farm. With greater oxidation resistance and extended drain intervals, you can have confidence that your equipment is protected and ready for work when you need it most.
Shop Now
Oxidation Resistance
Thanks to its superior oxidation resistance, No.1 Engine Oil can withstand high heat and pressure–prolonging your engine's lifespan.
MAT 3571/3572 Specifications
No.1 Engine Oil exceeds the industry's highest standards and is proven to provide maximum engine protection, shear stability, and corrosion and deposit control.
Extended Drain Intervals
Choose less downtime, reduced maintenance and more time between fills with the extended drain intervals of No.1 Engine Oil.
Equipment Compatibility
Maximize engine efficiency on any generation of Case IH equipment with full backwards compatibility and use in on- and off-highway engines.
THE MOST ADVANCED PORTFOLIO OF CASE IH LUBRICANTS YET.
Hy–Tran® Premium
Industry-leading 1% water tolerance
Superior stability and torque transfer
Consistent and reliable performance protection across all temperatures
Shop Now
Extended-Life Oat Coolant
Superior high-temperature protection in the most extreme conditions
Tested and approved under rigorous bench and field tests
Up to 4,000 hours or 4 years service life without a booster or extender
Shop Now
Multi-Purpose Grease
Extreme pressure (EP) and anti-wear (AW) properties
MAT approved to exceed the demands of Case IH equipment
Formulated with numerous additives for enhanced performance
Shop Now
WATCH HOW OUR ADVANCED LINE OF GENUINE LUBRICANTS HELPS PROTECT CASE IH EQUIPMENT FROM EXTREME CONDITIONS.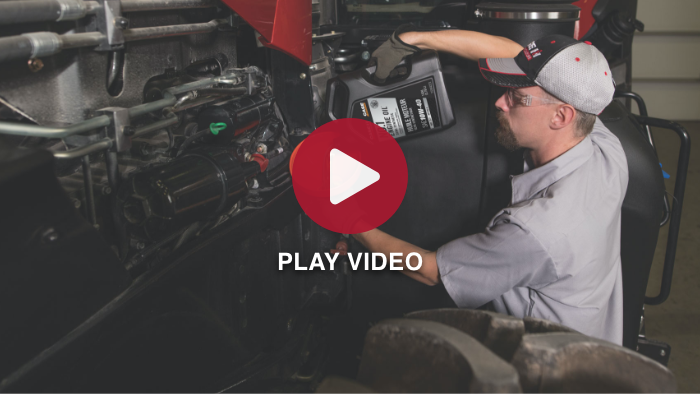 Engineered, Tested and Approved – Specifically for Your Equipment
Genuine solutions help maintain exceptional performance – for all generations of Case IH equipment.
Learn More
Your Only Source for Genuine Case IH Lubricants
Get to know your Case IH Dealer – the only one who has everything you need to maximize your Case IH equipment.
Find a Dealer